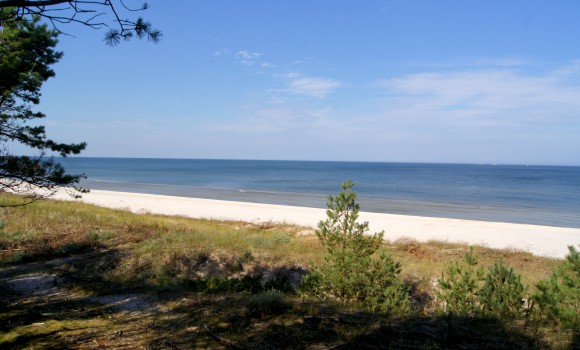 Krokowa Castle is the ideal starting point for both short and long trips. You will find plenty of historical monuments, breathtaking landscapes and many possibilities for active relaxation. You may go to Tri-City, Gdansk-Gdynia-Sopot, which are full of exciting sights and events.
Nearby include:
A lovely cycle path from Krokowa to Swarzewo
5 km – Monastery and church in Zarnowiec
8 km – Beautiful beaches in Karwia and Debki
8 km – Water sports centre at Zarnowieckie Lake
13 km – A unique cliff on the coast in Jastrzebia Gora
17 km – Stud farm with indoor riding-school in Bialogora
19 km – Heritage Park in Nadole
21 km – Districk Museum in Puck
23 km – Literary and Kashubian Musical Heritage Museum in Wejherowo
26 km – Sierra Golf Club
46 km – Kosciuszko Square, Dar Pomorza – a Polish sailing frigate built in 1909, which is currently preserved as a museum ship, Aquarium and the Polish Navy ship "Blyskawica" in Gdynia
53 km – Sopot, an old seaside town with its beautiful pier, twinned with Southend-on-Sea UK
54 km – Hel, a town at the end of The Hel Peninsula with an open air seal aquarium
57 km – Leba, Sand Dunes and Slawinski Park
69 km – Gdansk, the largest city of the Kashubian Region at the mouth of the Motlawa River with its fascinating sights – Old City, City Hall, Dluga Street and Dlugi Targ Street, St. Mary's Street and St. Mary's Church, The Grand Mill, The Old Port on the Motlawa River, The Neptune Fountain, The Crane
Have a good time.