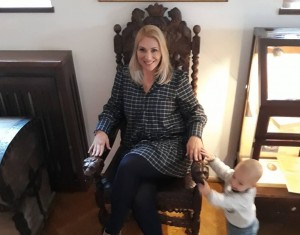 The Regional Museum in Krokowa is situated in a splendid building behind the Krokowa church, just outside the Krokowa Castle walls. It was built in the XVIII century as the "Prince Mestwin" tavern by the von Krokow family.
The von Krokow family then leased the tavern out to the succeeding generations of innkeepers from the area. In 1999 the Polish Museum of the Puck Region and the German Museum of West Prussia from Munster decided to open a Polish-German museum in the building which remains the only such museum in Poland.
The museum Foundation Council is made up of the European Meeting (Conference) Centre, The Krokowa Centre of Kashubian Culture and the Foundation for West Prussian Culture. The National Musuem in Gdansk has also been the part of the Foundation Council since 2005.
The visitors can learn about the culture and history of our region in the museum and meditate over the complicated vicissitudes of the Kashubians, Poles and Germans which are the part of the turbulent history of the North Kashubian region.
There is a permanent exhibition of relics of the von Krokow family as well as temporary exhibitions of history and art. The museum also has very interesting ethnographical collections.
We warmly welcome all visitors!