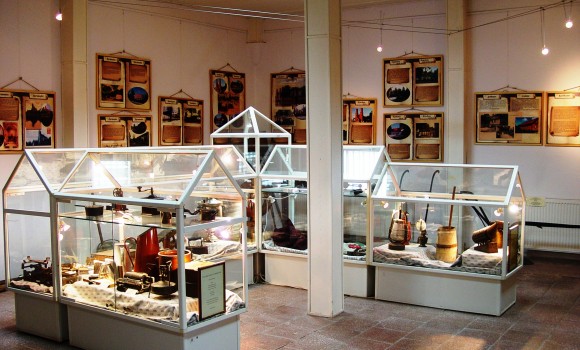 The Krokowska land is presenting on the old-century postcards in the Regional Museum which are showing at the same time their contemporary image.   When people are coming they can listen about this land in two different languages: Polish and Deutsch.  Exhibition is complemented by a collection of utilitarian objects showing the different lifestyle of today's reality.
Archivum Crocovianum which is located on the ground floor in Castle is dedicate to von Krockow family. This family is interesting because they have diversity of family members. Every person who was living here is different so if you study one by one may be this person will force you to reflection. The Archivum is available for every individual person.
Our guides invite you to the other rooms. They will tell about historical events, they will show Ballroom, Stefan Żeromski room which is decorated like a typical Gdansk style interior, Wejher room and Jan III Sobieski room.